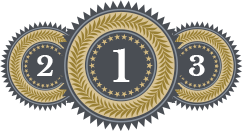 The firm Maheshwari & Associates ('M&A') is a leading chartered accountants firm headquartered in the cultural capital of India – Kolkata with its branch in Bangalore. The firm has experienced significant growth since its inception way back in 1976.
Over a period of 38 years, we have acquired significant expertise in various sectors. Our vision is conceptualized by likeminded professionals and is managed by ten partners who are ably supported by a team of managers and assistants. A single-minded purpose and goal is accorded with each member that M&A has clearly laid down vision statement and service philosophy.
The executive team of the firm today provides real world solutions to complex business issues by laying stress on meeting time-bound schedules and continuously upgrading technical skills. Our services extend to areas of Audit & Assurance, Compliance, and Taxation.
We have already provided a multitude of services to a number of multi-national corporates as well as several reputed Indian companies. Servicing various industries – similar and dissimilar – has enhanced our knowledge and experience.
Our vast knowledge domain encompasses dozens of industries, which include Banking, Agriculture, Power, Consumer Durables, Tea, Airlines, Coal, Housing Finance, Textiles, FMCG, and Insurance.
We have a wide network of associates through which we can serve our clients more effectively and efficiently.
VISION 
To build enduring professional relationships and to command nationwide respect, recognition and being acknowledged for rendering value added services.
MISSION
To create a niche for various specialized professional services
To build a nation wide network of offices to provide time and cost effective services to clients
To consistently update and upgrade professional standards through the consistent process of learning, interactions and reviews
VALUES
We define ourselves proudly by the following core values:
Honesty and Integrity
One cannot exist without the other. If a relationship must flourish, it must be based on the values we hold sacred. Values such as trust, reliability and transparency.
Taking Personal Responsibility
Respect and a sense of equality drive our internal environment. We inculcate a strong sense of responsibility to our clients, our colleagues and our firm.
Strong and Personal Client Relationships
Our client relationships are more than just business partnerships. We endeavor to understand the person as well their business and to build a longstanding relationship based on mutual respect and trust.
Mutual Support
We treat each other with consideration and respect, and uphold a culture of sharing and consultation.
"Every mountain top is within reach if you just keep climbing."